If you store, process or transmit sensitive cardholder data then your organization will be in scope for the Payment Card Industry Data Security Standard (PCI DSS) regulation. You will need to achieve and maintain compliance to protect your business, agents and customers from fraud risk and data breaches. While not a legal obligation, it is required by the leading card companies for taking credit or debit card payments. If you suffer a breach and are found non-compliant - the significant fines can be crippling.

PCI compliance is more complex to achieve when agents need to receive cardholder data over the telephone or Chat. Anything that cardholder data touches is in scope from agents seeing and hearing the data, to the systems they interact with to process the information.
What does PCI DSS compliance cover?
The scope of a PCI DSS audit is extensive and can require either an external auditor or dedicated internal resource to spend a number of months analyzing and evaluating the environment and internal processes, to determine compliance without a guarantee of ongoing security.
Who is the Payment Card Industry Data Security Council?
The PCI SSC governs the PCI DSS regulation, offering robust and comprehensive standards to enhance payment card data security that merchants must comply with. Compliance monitoring comes in the form of an annual audit that concentrates on three main areas:
Data collection and storage processes
Reporting data protection processes
Monitoring and alerting use of data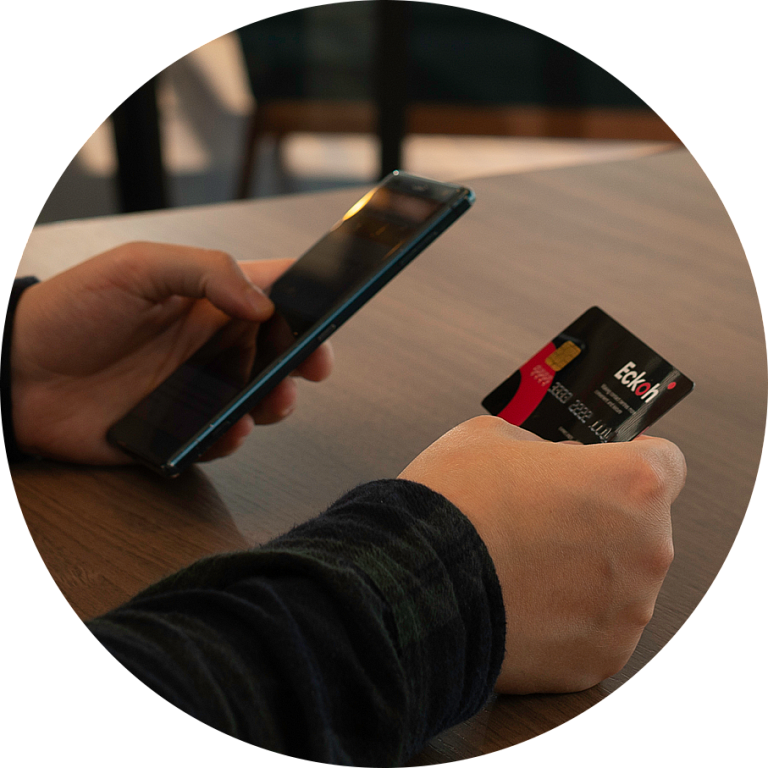 Benefits of PCI DSS compliance
Trust with card data

Ensure your systems are secure and payment data free
Give your customers confidence in doing business with you
Reputation for security
Improve your reputation with acquirers and pay­ment brands
Reassure your customers that their card details are in safe hands
Compliance and security
Stay ahead of cyber and security threats
Maintaining compliance is a good step toward total security
Experts in Compliance
Ready to discuss how Eckoh can help you with your compliance needs?