Seven customer engagement trends to watch
Blog
31 Oct 2023
Seven customer engagement trends to watch
Market forecasts are fiendishly tricky to make, especially during global economic turbulence. But it's possible to identify trending shifts in strategy, technology and behavior in the contact center world. Here are seven trends to watch out for.
Prediction 1: Cloud migration continues at breath-taking speed
When it comes to forecasts, increased migration to the cloud is usually a safe bet. In fact, it ranks as the number one technology that IT leaders will be focusing on in 2023, according to one recent survey[1]. Meanwhile, Gartner predicts remarkable year-on-year cloud growth, including in platform-as-a-service (23.2%) and software-as-a-service (16.8%) capabilities[2].
Contact Babel digs deeper into what's likely to happen within US contact centers between 2022 and 2026 — where things are moving quickly[3]. It estimates that call routing functionality is the most in-demand cloud solution. Currently, 78% of respondents have this already and a further 16% plan to join them within two years. Meanwhile, 61% use cloud-based IVR/speech recognition and another 30% are expected to make the move by 2024.
Prediction 2: Hybrid and remote agents become more secure
A while back, Gartner found that 81% of customer service leaders believe that between 30-80% of their workforce will primarily be working from home in 2023[4]. More recent data leans that way too — and there's no sign of big numbers swinging back to the office. Contact Babel's report found that 89% of US operations surveyed had more than half of their agents working at home, with only a very gradual decline expected over the next 12 months[3].
Increasingly, companies are finding that virtual contact centers can provide the flexibility needed to handle spikes in call volume and maintain high levels of customer service. But security considerations will become paramount during 2023. A recent report by Identity Theft Resource Center found that data compromises due to remote workers in general have increased by 10%[5].
More contact centers will see the importance of compliance and security within a hybrid work environment. Previously, many CISOs had to worry about a couple of sites that housed a few thousand agents. Now, they have to think about securing potentially thousands of domestic dwellings too. As a result, they'll seek out solutions that prevent shoulder surfing and ensure that remote agents cannot see or hear customers' financial details or other sensitive personal data.
Prediction 3: More customer conversations will be around settling debts
As food, energy and other costs rise in 2023, it's likely that "aged debt" will increase and more people will find it difficult to pay bills in general. Americans are taking on more debt, with credit card balances jumping 15% in the third quarter of 2022 — the largest year-over-year increase in more than 20 years, according to a recent report[6].
This will likely impact contact centers significantly. Leaders will need to make it easier for customers to make payments via every possible contact channel. For example, some customers may want a personal conversation with an agent, while others may prefer to make a secure payment within a chat session.
Prediction 4: Call recording and analytics are viewed as business critical
Consumers want to feel treated as individuals. In fact, 73% expect brands to understand their unique needs and expectations, according to one survey[7]. Contact centers can take a big step in this direction by looking beyond missed calls and waiting times. It's essential to pick up nuances around emotions, complexity and urgency during voice calls — and act on them to answer customers' needs more widely.
In 2023, we'll see more contact centers invest in advanced call recording and transcription tech to make this possible. Organizations will be looking to get more out of the data they capture — to better understand customer needs and pain points. Leaders can then use their limited resources more effectively to improve experiences and cost-to-serve.
Contact Babel says 66% use the cloud for call recording and this will jump by an additional 23% in the US over the next two years. Meanwhile, 60% use the cloud for speech analytics and they'll be joined by another 33% of contact centers in the same period — a huge shift. The same tech can also be used to assess the performance of remote workers.
Prediction 5: As fraud increases, more brands will see compliance and security as being distinct from each other
There's a common misunderstanding that achieving PCI Data Security Standard (PCI DSS) compliance can make a contact center invincible. But that's not always true. Employees may not always follow correct security protocols and may fall foul of fraud. In fact, Verizon found that 82% of security breaches around the world involved the human element[8].
As contact center fraud increases, new trends emerge. One study found that "facility takeover" (account takeover) cases are up 20% over pre-pandemic levels. Of these, 26% happened through telephone channels[9].
During 2023, more brands will start to see security as business-as-usual rather than a tick-box exercise. Many will switch to partnerships with providers who can completely de-risk and de-scope their contact centers from PCI DSS audit and effectively keep sensitive data and people apart, wherever they operate. This will be seen increasingly essential for agent hybrid work.
Prediction 6: PCI DSS v4.0 pressures ramp up
The year ahead will take contact centers deep into the transition period toward the new data security standard. PCI DSS v3.2.1 retires on March 31, 2024, with PCI DSS v4.0 taking over and setting out to combat consumer data theft and card-not-present fraud.
There are 64 total new requirements, though 51 are timed for March 2025. Transitional training for assessors will also begin in 2023 as contact centers focus on processes, people and analysis to support their compliance. Rather than get too distracted from their core business, smart companies will be looking to security partners to ease the hassle, cost and risk of compliance.
Prediction 7: Contact centers want tech partners who are aligned with them
Traditionally, many IT vendors have tried to position themselves as "trusted advisors" for contact centers when it comes to technology decisions. But now expectations are higher with companies wanting their tech partners to be far m ore aligned with their vision, mission and values.
In 2023 and beyond, tech providers will need to handle greater complexity on behalf of contact centers. They'll need to provide new payment channels and integrated end-to-end integrated services while offering absolute dependability. Companies will also expect them to deliver compliance across all channels, commit to non-stop innovation and provide fully managed services that maximize convenience. It's a big ask, but that's where the US market is headed.
Discover more
Find out how Eckoh's innovative customer engagement products and services build trust and deliver value through exceptional experiences in 2023. Contact us today.
Sources:
[1] "Cloud Computing, 5G, Metaverse, Electric Vehicles Among the Most Important Areas of Technology in 2023, Says New IEEE Study" — PR Newswire, Oct 27, 2022
[2] "Gartner Forecasts Worldwide Public Cloud End-User Spending to Reach Nearly $600 Billion in 2023" — Gartner, October 31, 2022
[3] "US Contact Centers 2022-2026: The State of the Industry & Technology Penetration" — Contact Babel
[4] "Gartner Survey Reveals 70% of Customer Service and Support Employees Want to Continue Working from Home After the Pandemic Ends" — Gartner
[5] 2022 Business Impact Report — ID Theft Resource Center
[6] "Credit card balances jump 15%, highest annual leap in over 20 years, as Americans fall deeper in debt" — CNBC, November 16, 2022
[7] "Attitude of Consumers Worldwide Toward Personalization and Customer Experience Provided by a Company, 2020 & 2022" — Insider Intelligence, May 13, 2022
[8] 2022 Data Breach Investigations Report — Verizon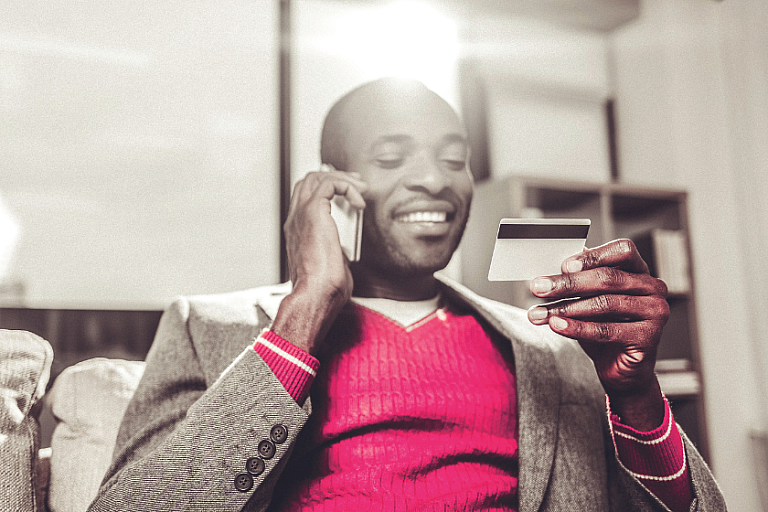 Get in Touch
Contact us today, our security experts can help your organization navigate PCI DSS v4.0.